Greetings from foggy Berkeley, California, where my family and I have been since June. Turns out it's hard to hit a regular newsletter cadence when you're unemployed and hanging out with an extremely cute baby all day, so I've crammed a lot into this week's missive.
OGLING
Sight Unseen published a tour of Brendan Ravenhill's painstakingly restored Schindler house in Los Angeles and it is a beaut. Don't miss the hideaway bedroom perched behind the built-in sofa in that living room, or the silvery finish on the plywood kitchen cabinets. Photos by Laure Joliet:
I'm not sure I'll get to see the "radical," Pop Art-reminiscent work of quilter Rosie Lee Tompkins in person at BAMPFA, and I definitely won't make it to Parts & Labor Beacon for this exhibition of Gee's Bends quilts, so I'll have to make do with rabbitholing on the African-American quilting tradition made famous by the rural Alabama town. Read how Gee's Bend quilters are coping in the pandemic, and check out this non-profit dedicated to moving Black art from the Southeast into museum collections.
Below, L-R: "Bars (tied with yarn" by Helen McCloud, a second-generation Gee's Bend quilter. Untitled quilt design by Rosie Lee Tompkins, 1996.
ON MY MIND
This week I caught up with a friend of mine who's an industrial designer by trade, and Milan (as in the annual furniture orgy, excuse me, international design fair) came up. Milan! The mind no longer comprehends.
When the fair was canceled earlier this spring, Italy's COVID-19 outbreak was racing through the northern Lombardy region. I was sad from afar. Four months later, the US has proved itself incapable of handling our part of the global public health crisis, and traveling by plane to El Paso—let alone Europe—sounds like some nostalgic fantasy. Couple this scenario with the collective recognition of a much-longer-term epidemic that has run rampant on American soil [ed. note: RACISM], and goodbye status quo. And while I'd critically assessed many aspects of the Milan fair for years, I also willingly experienced it with privilege blinders on.
While the lack of diversity on display at the fair is flagrant, it certainly isn't relegated to Milan. This piece from Business of Home—a collab between editor Fred Nicolaus and designer/data scientist Jomo Tariku—paints a more complete picture of the furniture industry's systemic problem. To quote,
"The highest number of collaborations a single brand had with a Black designer? Two. American or international, small or large, the conclusion is the same: Most furniture brands collaborate almost exclusively with white designers."
The architecture industry exists in a similar landscape: In the last few years, making it a priority to hire women has been considered groundbreaking, with pretty much zero progress around real BIPOC diversity, especially in leadership. [ed. note: At least two new Instagrams, @blackatgensler and @blackataia, have cropped up to document firsthand accounts of the ways in which firms and institutions are lacking.]
I'm convinced that one way to help right this wrong for future generations is to democratize access to design education early on. And I mean honest-to-god building skills, not just the theoretical parts of the practice. In a previous letter I mentioned Girls Garage, based in the Bay Area. More recently I read about Taylor Staten, a Chicago architect who's using a $90,000 community grant to convert an old MCM building into a headquarters for her studio—in time to host an architecture camp for local middle- and high-schoolers next summer. (While you're at it, here's Staten's take on why there are so few Black architects.)
JUST CAUSE
A handful of Harvard GSD students and alumni stocked a virtual yard sale of design-y items, with all proceeds donated to Colloqate and the Bail Project, two organizations "that fight against systemic, anti-Black racism." The selection changes daily, through July 31, but eagle-eyed bidders have snapped up everything from architectural drawings to woodblock prints to signedmonographs to an Open House NY membership.
SHOPPING
Frothy: Decadent bedsheets in colors straight out of a Luca Guadagnino film. I'm on the record for not loving linen sheets, but their texture holds dye so beautifully. Just try and imagine this gorgeous terra cotta in cotton jersey, lol.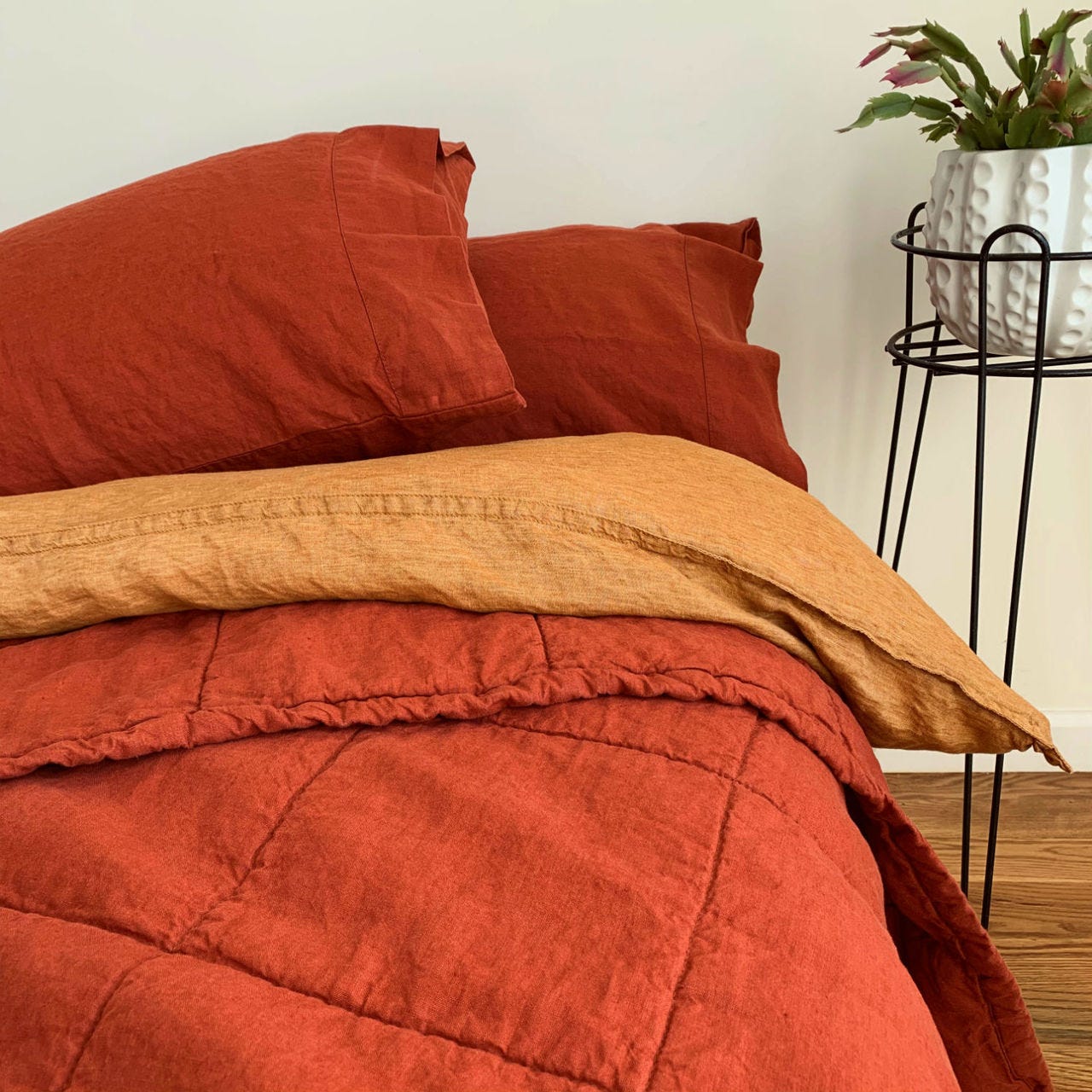 Functional: Real USPS-heads know to pre-order the buzzy designs—which you can now do for the Ruth Asawa stamps that are officially released on August 13.
THIS WEEK IN TABS
Take care out there,
Kelsey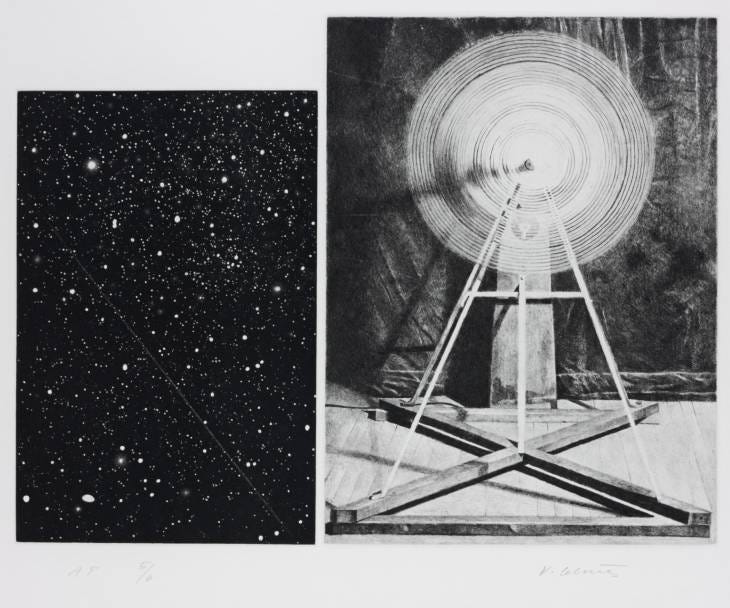 This newsletter's title is derived from a 1984 drawing by Vija Celmins. Read more about her work via the Tate.