Ground Condition #8
A programming note for anyone expecting this newsletter at a regular cadence: I hazily recall promising a bimonthly missive on Saturday mornings, but that's turned into "monthly, maybe" and coming to you this week on a Sunday. If you're reading this at all, many thanks and I appreciate you very much.
I, Me, Mine
The advice column I teased a few weeks back made its debut in the quarterly Design section of the New York Times. I'm not too proud to admit just how stoked I am for my first print byline in the, ahem, paper of record. Please send pressing decor/design inquiries to me directly or to the official email: designadvice@nytimes.com. I'm already collecting some doozies for the next edition.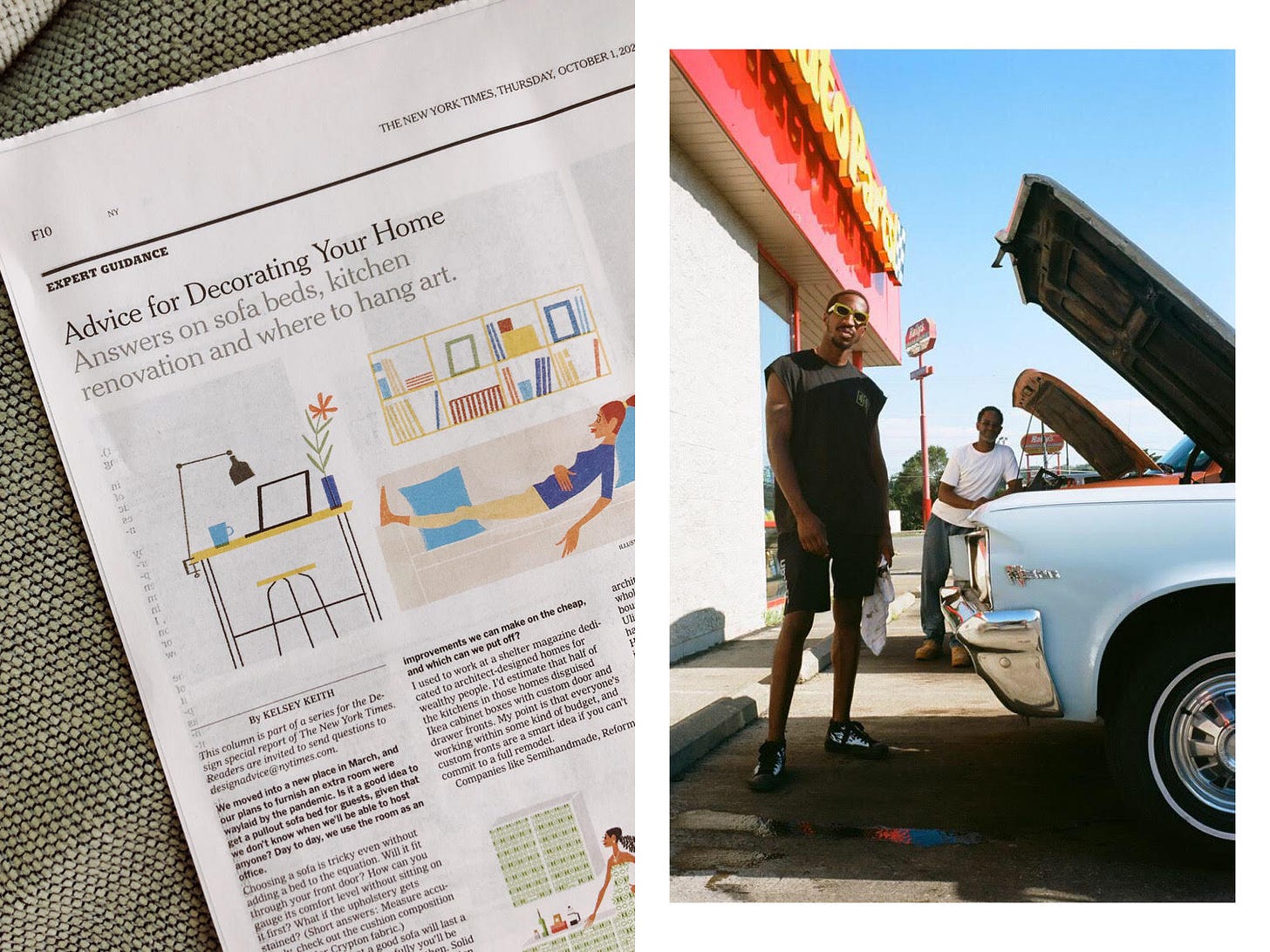 Elsewhere in the same section, I wrote about the most compelling preservation movement around, Hood Century, and its founder, Jerald Cooper. There is way more to say about why it matters and why Coop's vision runs deeper than your casual #MCM hashtag. But hopefully you're already following and you don't need me to splain it!
Hop on over to Instagram for a story entailing some recent house-ogling in Berkeley with none other than architectural historian and author Pierluigi Serraino (speaking of good Instagrams). Pierluigi is a font of knowledge and gracefully entertained my request to fangirl out whilst on a somewhat strenuous walk around Panoramic Hill.
This Week in Tabs
Living vicariously through everyone who's gotten to visit the Eliot Noyes house in Connecticut, which is the home base for a "gentle takeover" for galleries Blum & Poe and Mendes Wood DM along with design fair Object & Thing. The furniture and art installations are jaw-dropping (so much Alma Allen sculpture to drool over) and the architecture is, of course, blue-chip in that very New Haven-by-route-of-Harvard way. Video tour right here.
The air quality in the Bay Area has plummeted again due to wildfire smoke across the state, and there's seemingly no escape unless you haul ass to Nevada. I looked, and there's nowhere really to go in Nevada—except for Michael Heizer's super-secret, monumental earthwork in the middle of the desert. City was supposed to open to the public in 2020 with support from LACMA. (So much for that.) Anyone have an update? Or want to caravan?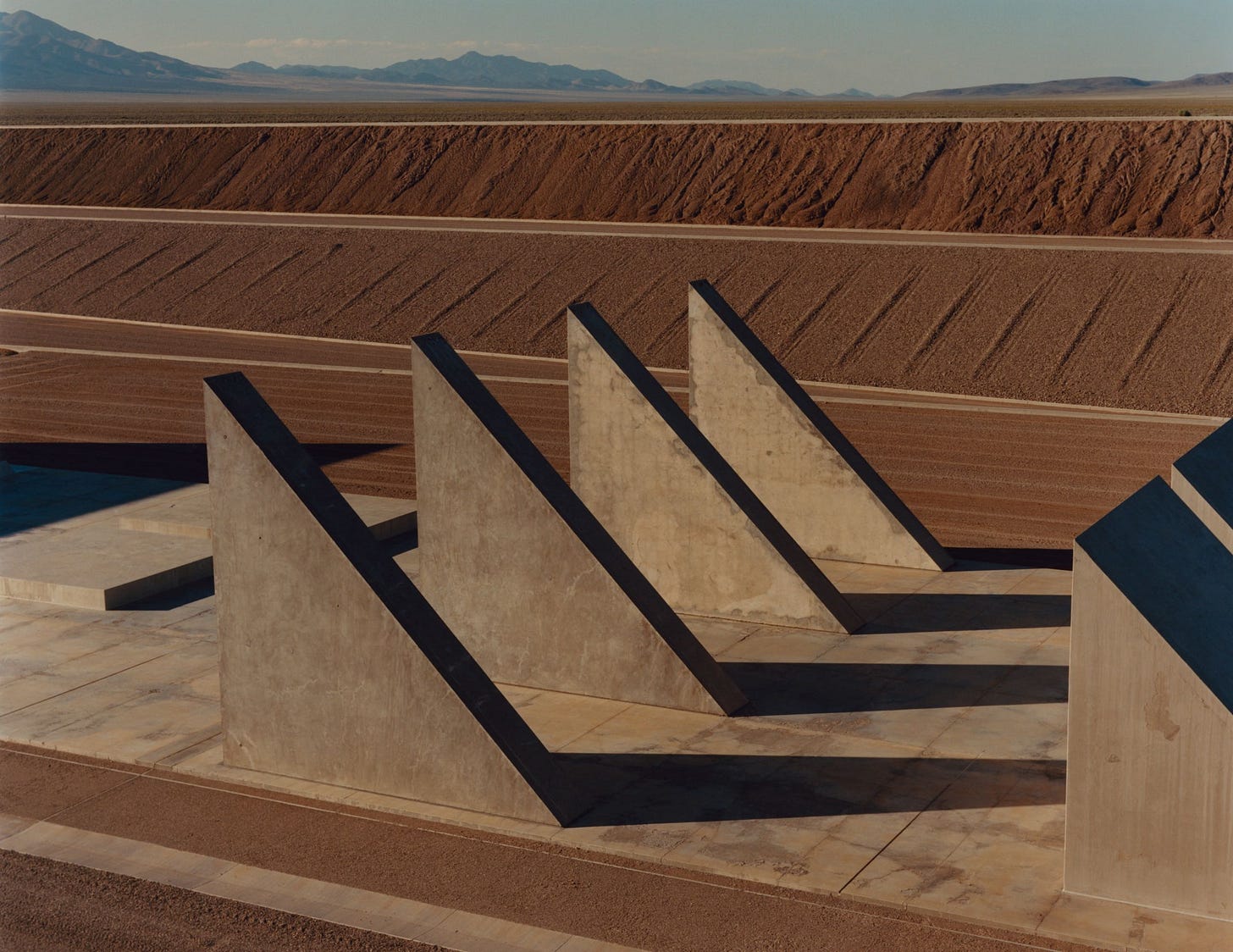 Photograph by Jamie Hawkesworth for The New Yorker
Spotted
Has anyone else noticed the prevalence of this particular William Morris wallpaper pattern? The blockprinted Blackthorn pattern was introduced by Morris in 1892 and I swear you're about to start seeing it everywhere, 128 years later. The lovely application below is courtesy of Reath Design, the go-to interiors firm for the eccentric-but-modern-grandma look, and is featured in a new house designed by Barbara Bestor in Bend, Oregon.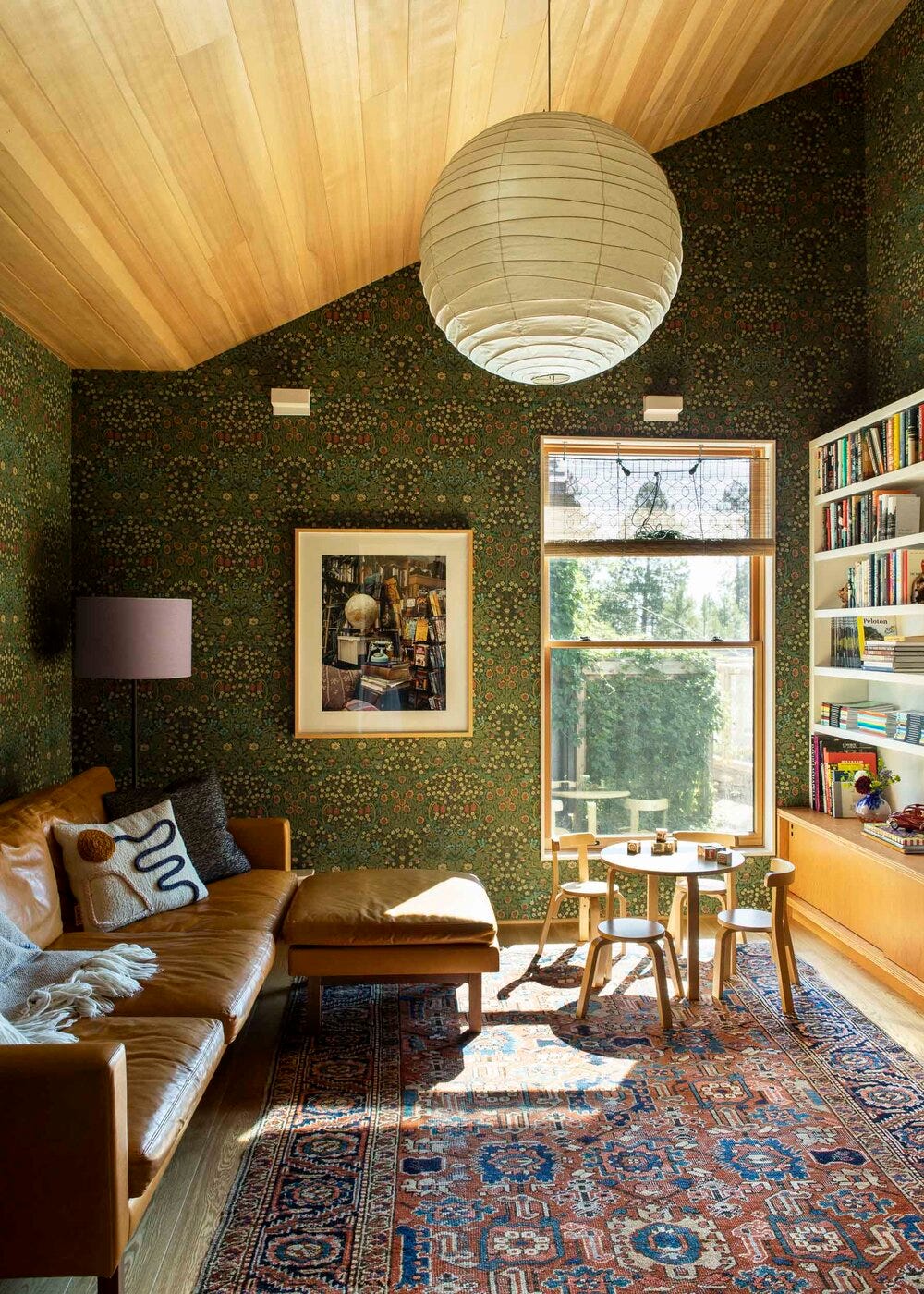 Shopping
The only things I've shopped for recently are two dozen tile samples and a piece of restaurant merch emblazoned with my daughter's name. What I think you should buy is this mysteriously good rendition of a Shaker ladder-back chair, or its rocker equivalent, or—the most versatile yet!—a woven-strap stool.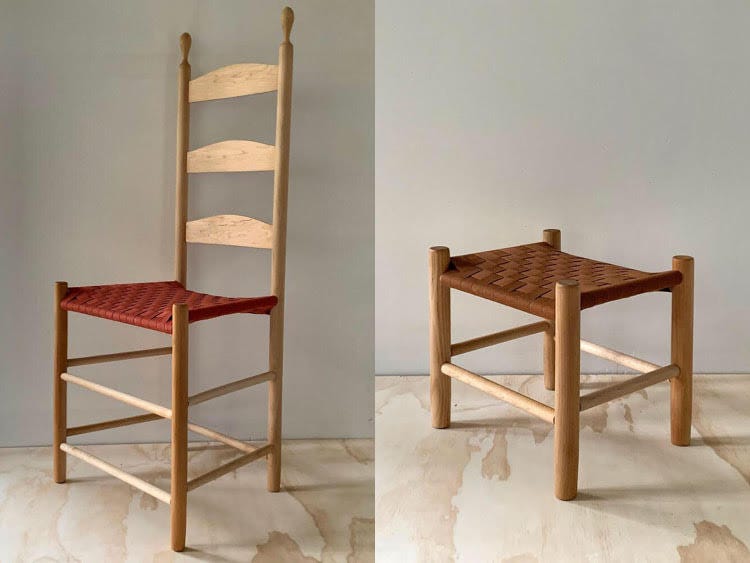 Just Cause
Office Hours is a mentorship program of sorts run by historian/author Esther Choi that gives BIPOC students a chance to connect with BIPOC creatives (architects, urban planners, agency founders, graphic designers, editors). Your donations—which are processed through the Architectural League of New York and therefore tax-deductible—go toward speaking fees. Kind of crucial when you want to acknowledge that an expert's time is, indeed, valuable.
Take care out there,
Kelsey
PS. Still true, five days and a million news cycles later: